Mini split frame pipe cutting and beveling machine
Mini split frame pipe cutting and beveling machine used by pipefitters and welders in weld preparation for industrial pipe. smartly designed, ability to split in half at the frame, easy to install on the pipe line.
Range for pipe OD 12.5-152.4mm
online service
Tel:0086-577-86808798
OVERVIEW
Mini split frame pipe cutting and beveling machine used by pipefitters and welders in weld preparation for industrial pipe. smartly designed, ability to split in half at the frame, easy to install on the pipe line. This series product is the most small and compact split frame clamshell style, small size, avoid interference, especially suitable for tight places, such as exhaust pipe, elbow, pipe racks, etc., mainly used in boiler, power generation, oil,gas and shipbuilding. Nine models are available in 0.5 or 1 inch (25.4mm) increments, with additional sizes available by special order.
FEATURES
1、Cutting, beveling and counterboring
2、Clever designed, small size, avoid interference.
3、Aluminum body, light weight, one - handed operation.
4、Out-mounted style, clamping by multipoint jaws.
5、Split frame technology, easy to install on the pipeline.
6、Cold cutting and beveling, don't influence the pipe's material.
7、Auto feed, cutting and beveling at the one time, cost effective.
8、Varity of beveling shape: "U","V","J".
9、Non-standard model can be customized
10、9 models are available in pipe OD 1/2"-6"
11、Electric. Pneumatic drive options are available.

CAPABILTY
1、Pipe cut off
2、Pipe end beveling
3、Pipe facing
4、Cutting and beveling

BEVELING SHAPE

*other beveling shape, angle and pipe material, please declare before order
Model
Pipe Capacity OD
Wall thickness
Rotating
Electric
Pneumatic
mm
inch
mm
rpm
ISDS1
ISFS1
Ф12.5~25.4
0.5"~1"
≤15
34
ISDS1.5
ISFS1.5
Ф25.4~38.1
1"~1.5"
≤15
24
ISDS2
ISFS2
Ф38.1~50.8
1.5"~2"
≤15
23
ISDS2.5
ISFS2.5
Ф50.8~63.5
2"~2.5"
≤15
23
ISDS3
ISFS3
Ф63.5~76.2
2.5"~3"
≤15
23
ISDS3.5
ISFS3.5
Ф76.2~88.9
3"~3.5"
≤15
23
ISDS4
ISFS4
Ф88.9~101.6
3.5"~4"
≤15
20
ISDS5
ISFS5
Ф101.6~127
4"~5"
≤15
20
ISDS6
ISFS6
Ф127~152.4
5"~6"
≤15
14
Above parameters just for reference only, not acceptance criteria
POWER SUPPLIES
Electric:

Convenient power supply,Stable Performance

Popular choice


Electric requirement:220-240V 1PH 50/60HZ Power:1.43KW

Battery Motor Optional

Pneumatic:
Explosion Proof, Stable Performance
Easy to maintenance
Air requirement:1500-2000L/min @0.63-0.8Mpa
Power:1.1HP or 2HP



FORM TOOLING
Material:HSS-Co M42 and HSS M35,
Type:Sever,Bevel,
Angle:0°,30°,37.5°,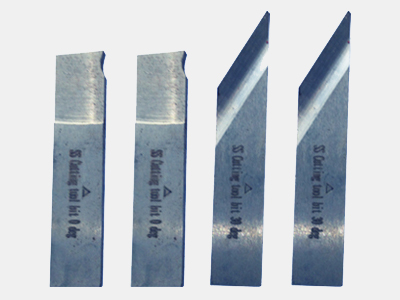 Welcome to our website! Please send your words at any time in the following form and ask us, we will contact you and provide you with the corresponding service as soon as possible. Please write in English.